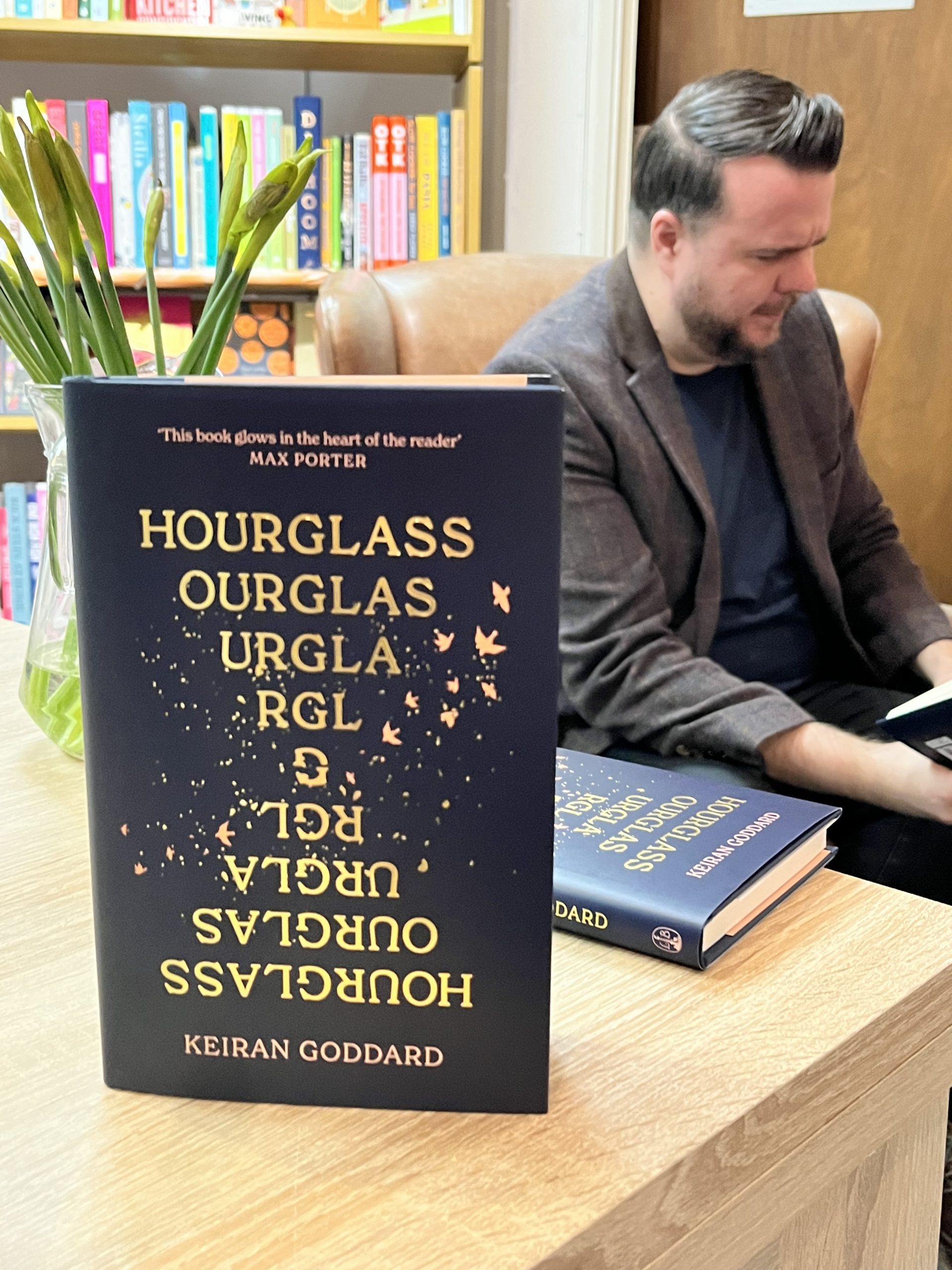 BLOG POST: What brings you here?
Is it Lemn Sissay saying 'Hourglass will stay with me for a long time?' Did he tempt you?
Or perhaps it's Hollie McNish? 'A book for anyone who ever has been or ever will be heartbroken. So that's everyone'.
Maybe it is Max Porter saying, 'This book glows in the heart of the reader'.
Or is it the book cover? Do you judge a book by its gold foiled lettering? Perhaps you find a slim, hardback novel both achievable and appealing? Hourglass ticks visual boxes with aesthetic repetition of the letters h, o, u, r, g, l, a, s, s  forming an hourglass shape on the cover. I Googled, 'is there a word for shapes created by letters', but couldn't find one.
As a bookseller, I'm curious about such things but particularly about how a reader finds a book. There are so many books to choose from so when author Keiran Goddard agreed to an event at Red Lion Books, I asked our guests, 'What brings you here?'.  Was it the reviews or do you know Keiran as a poet?  Shortlisted for the Melita Hume Prize and runner up for the William Blake Prize.  I was a little flustered when I asked the question so incorrectly said  the William "Morris" Prize but my question was still understood.  Some of the above reasons were mentioned.  A few were curious about Keiran's research work relating to social change and worker's rights.  The majority wanted to hear about his debut novel (having already read it or trusting our recommendation).
Most left the event wanting to start Hourglass as soon as they could. The others raced home to re-read it. Written in prose, Keiran explained that he self-edited heavily, deleting anything generic and keeping only the specific. He credits his editor, Anna Kelly (pictured with Keiran, bottom right), for her brilliance and care which has resulted in an exquisite novel. Tightly crafted, well-observed and beautifully realised. It is a tale of 3 parts. A tale where Boy meets Girl, Boy loses Girl, Boy loses mind and explores the euphoric giddiness of love as well as its  jagged, brittled counterpart.
Golly gosh, we loved Hourglass and we loved hearing Keiran talk about it, especially about what he lost along the way.  Through writing this novel he lost his fear of combining humour with literature. Despite believing humour to be the shortcut to human connection he had previously avoided it but, fortunately for readers of Hourglass, he brings it into full force by skillfully and subtly weaving believable comedic moments.  His humour is authentic and shines a light on the pathos of heartbreak.  A beautiful, bright light.  Thank you to Keiran and Anna for visiting Red Lion Books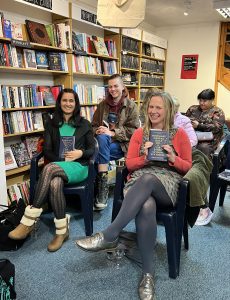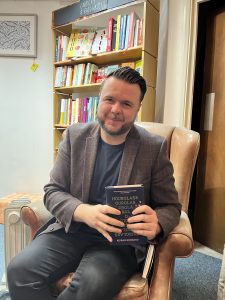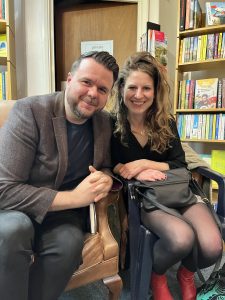 JO COLDWELL, March 2022