We are passionate about books for children and book provision in schools. Easy access to plenty of good books is so important to ensure a brighter and better future for our youngsters.
The Little Red Lion
The Little Red Lion area sits at the back of the shop. The very best titles in children's fiction and non-fiction are shelved around a painted, wooden boat that children can 'steer' in any direction their imagination cares to to take them. Having sold books since 1978 there are firm favourites which remain in stock as well as  fresh publications being delivered daily.   We love working with schools, delivering one-off titles or helping to curate entire libraries.  We encourage schools to create and register wish lists with Red Lion Books that can be fulfilled by parents, ex-pupils and other benefactors.   We also host monthly book groups from age 7 through to Young Adults.
Visit Us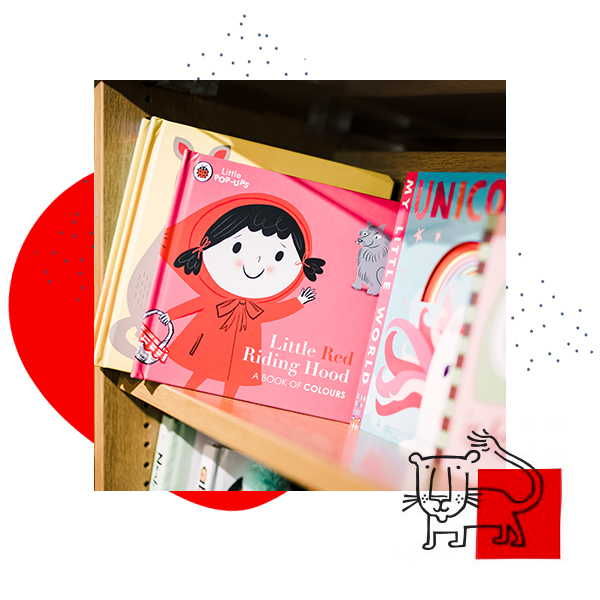 Reading for Little People
Explore the Children's Shelves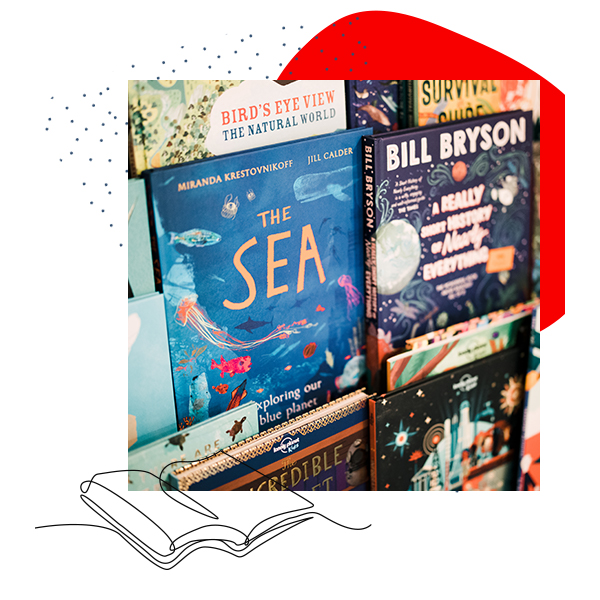 Books In Schools
School Book Supply
Does your library stock need refreshing?
Do you need quick delivery of classroom texts?
We have been supplying books to schools in and around Colchester for over 40 years. We offer a comprehensive service that can source all your requirements whether it be classroom sets of educational texts, single copies of hard-to-find titles, classroom reading sets or library restocking.
We can research, source, collate and deliver your book orders across a variety of publishers with one invoice making your life as simple as possible.
Discounts for school orders start from 10% off publisher's prices on orders over £50.00. For substantial orders discounts range from 15% – 20% depending on the size and type of order.
Sarah Donaldson oversees our school supply service. She has enormous knowledge of children's books and over forty year's experience of helping local schools find the books that suit them best. She is happy to advise and assist with putting orders together and expert guidance can help make your budget go further. From small orders to full library restocks contact Sarah for fast, friendly school order management.
Wish lists
We can help you curate a wish list which can be registered with Red Lion Books and uploaded to our website.  It can then be shared with benefactors, ex pupils, current parent committees and other bodies who may wish to gift books to your library
World Book Day 2024
Each March we have worked with local schools featuring the special World Book Day editions in our displays. The emphasis is always on making books fun and exciting.  For 2024 we are planning an evening event for local carers and educators with authors and speakers.   The working is date is Monday 4th March with limited spaces.  Please email us if you are interested
Contact Us
Need A Class Reading List? We're Experts At Pointing You In The Right Direction For Your Next Class Read!

What Happens at the Little Red Lion?
Visiting Authors.
Entertainment!

many memories of going there as a child with my mum!
… the same afternoon (Friday) and was told they would have one by Monday and low and behold it had arrived by Monday! And it was a signed copy!! Fab little independent book shop, many memories of going there as a child with my mum!More
They are also doing an amazing job in promoting children's books.
I highly recommend Colchester independent bookshop Red Lion Books. You can experience the good, old pleasure of browsing good, high quality books that on line retailers (or mass market bookstore) will never provide you. I have just purchased a beautiful book by the great French Historian Fernand Braudel "Out of Italy". I didn't know it had been recently translated. I highly hope that this bookshop will survive and thrive. It deserves it very much. They are also doing an amazing job in promoting children books. Let all get out and purchase books from good independent "brick and mortar" bookshops like the Red Lion Books. They are a great asset for this old, beautiful town, Essex and the whole of Britain
get your kids inspired with the latest beautifully illustrated story books,
Great selection of books. Great place to find your next read and get your kids inspired with the latest beautifully illustrated story books, fascinating encyclopedias and teen page-turners.