Red Lion BookS
A place to find your next favourite read
Welcome to Colchester's independent family bookshop
Our Story
Love reading?
Escape with a new story
Explore the shelves for our carefully curated stock and the pick of new titles arriving each week
Find Your next Read
Books
Our current favourites
New books to get excited about
What's Been Happening?
Latest News
The latest news and views from between the shelves at Red Lion Books
At this  time of year, we have a gaggle of students popping into the shop, each clutching one of our tokens, which they've been

The Eye is all-seeing, all-consuming, always being watched and judged for good or bad actions. Big Brother is Watching you, as Orwell said. People

It's the end of April.  I'm writing that opener almost like it's a slightly bewildered revelation rather than a statement of fact. A third
We're On Social Media!
Like. Follow. Share.
Get involved
Our Events
Our events programme moved online for the last eighteen months but once again we are now preparing to welcome you back to physical events at the shop. Events will be posted below as they are announced.
View All
Contact Us
Need Advice? We're Experts At Pointing You In The Right Direction To Continue Reading Books You Love!

Book Clubs
are a place to share your enthusiasm for books and reading. We host a range of book clubs for adults and children.
Find Your Club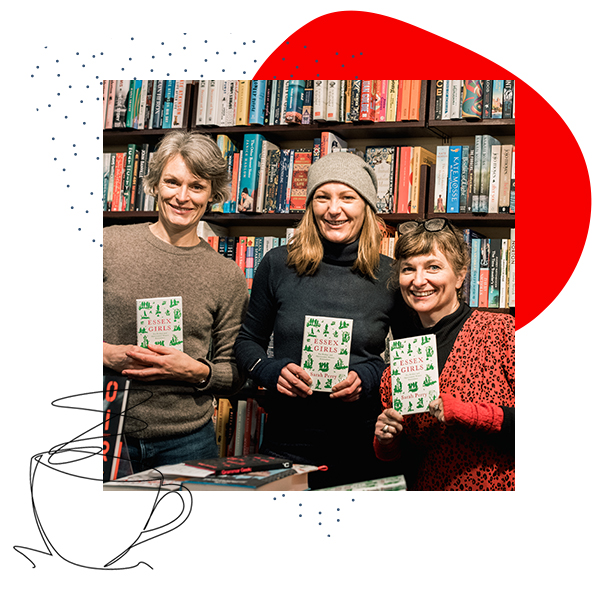 Are You A Local Author?
We work with local authors in many ways and enjoy supporting the vibrant writing and author community in and around Colchester

Reviews
What Our Customers Say
At Red Lion Books every customer counts and we will always do our very best to help you find the book that is perfect for you. Here are some reflections from our customers.

Accreditation & memberships
Experienced & Certified